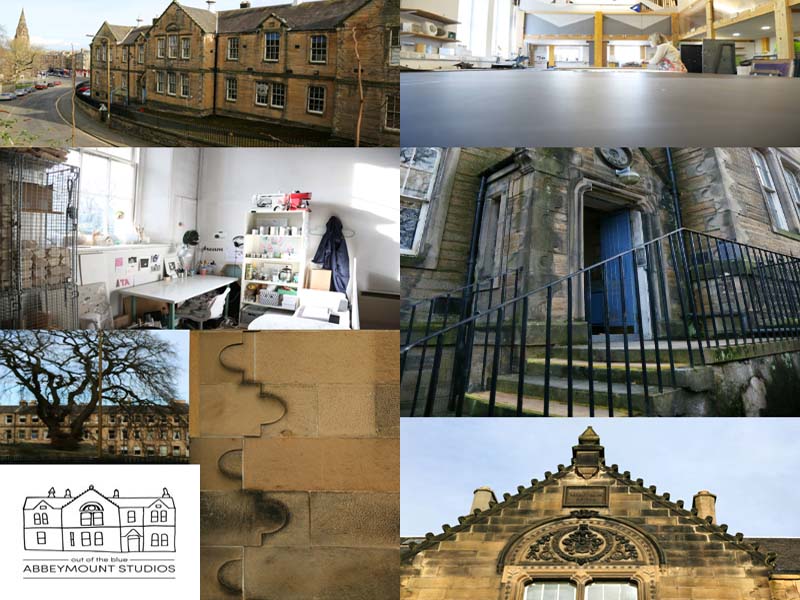 Abbeymount Studios is Out of the Blue Arts & Education Trust's exciting creative space in the old Victorian school building at the top of Easter Road.
It is a multi-disciplinary facility promoting engagement and innovation in art, ceramics, photography, textile design, mosaics and fashion design.
Presently there is a community of 36 Artists and Designers who have studios and shared studio space in this impressive Victorian building.
In addition to their own work many of the resident artists run courses and workshops for budding artists in the community.
The Out of the Blue Drill Hall
The Out of the Blue Drill Hall in Dalmeny Street are also taking part in the 2020 Virtual Doors Open Day. Learn more at outoftheblue.org.uk/doorsopen.